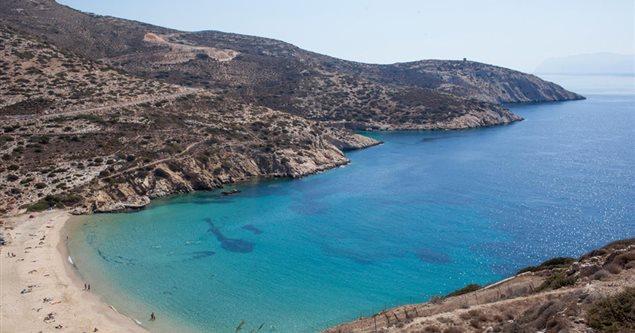 The first signs of habitation on Donoussa, going back to the 3rd millennium, have been found at Achtia ton Agrilion and Myti tou Trachyla- which seem to have been the locations of two Protocycladic communities relying on animal farming and fishing.
During the ensuing millennia, the island became best known as an anchorage in Aegean sea routes. It flourished during the Geometric Period (10th – 7th century BC), when it became a trading post for goods moved between mainland Greece to the Dodecanese and the coast of Asia Minor.
The fortified settlement, remains of which have been found at Vathy Limenari, very near Myti tou Trachyla, in the island's southeastern part, was a trading station during this period.
The important finds, showing a stronger influence from the Dodecanese rather than the Cycladic area, include a large variety of ceramics and are kept at the Naxos Archaeological Museum.
It seems, however, that this settlement was abandoned relatively quickly for a better post along the same sea route, perhaps on the western coast of Andros.
In the second half of the 1st century BC the Romans ceded Donoussa to Rhodes, that used it as a naval anchorage. Virgil mentions the island as a stopover during Aeneas' journey from Troy to Italy.
During the Middle Ages and the subsequent Ottoman domination it became a pirate hideout.
A telling example of how isolated the island remained after Greek independence in the 19th century is that when King George I visited it in 1876 the inhabitants were surprised to hear that his predecessor, Othon,had been ousted 14 years earlier.
During World War I Donoussa's Cape Aspros Kavos became a coal supply station for German destroyers.
During the Axis occupation of World War II, the island was initially placed under Italian administration but came under German control after Italy's capitulation in 1943 and until liberation in the following year.
A 2,500-ton German cargo ship was sunk by RAF bombers during this time and its remains can be seen off Kedros beach today.