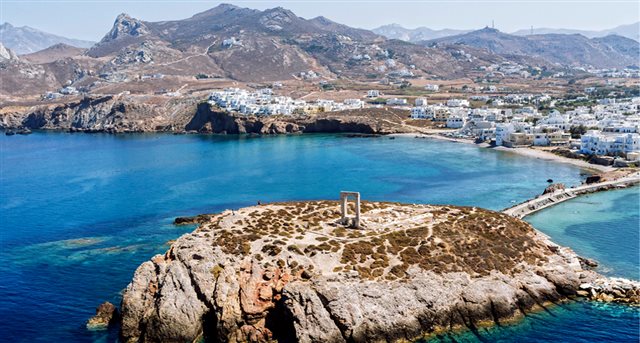 Experience Naxos, the Cyclades' largest island!
This little city island with endless stretches of sandy beaches,
fertile valleys and mountain villages offers so much to see and do.
Naxos: A World to Experience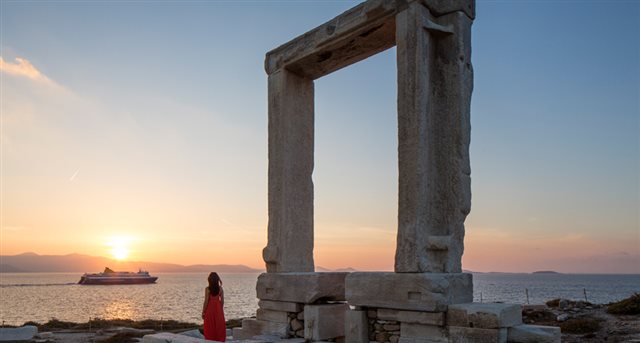 Sightseeing Snapshot: The Temple of Apollo
One of the Cyclades' -- and Greece's -- most visible ancient
archaeological and mythical landmarks is located on the island
of Naxos. Arrive by sea and you can't miss it.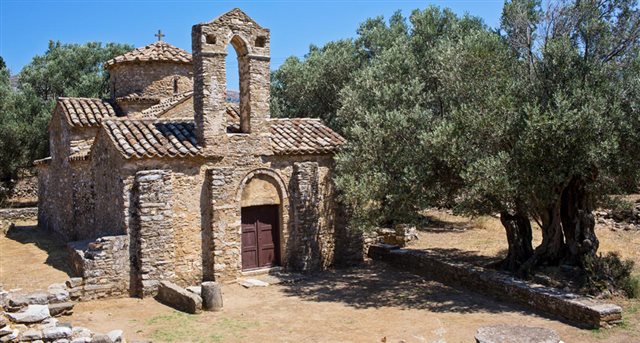 Keeping the Faith: Exploring Naxos'
Byzantine Legacy
Churches and Byzantine monuments visitors can see when
taking to one of Naxos' seven numbered hiking trails.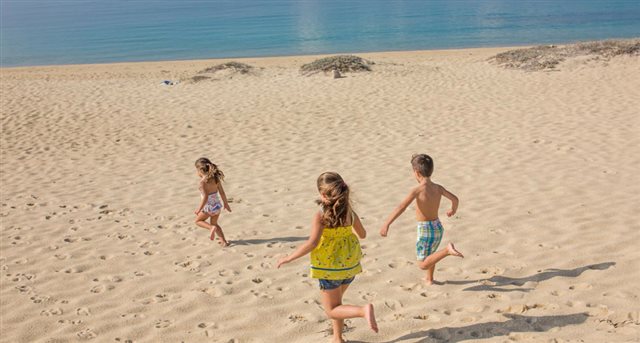 Naxos for Kids: Family Freedom & Fun!
Naxos, and Greece in general, is a family-friendly vacation choice as
children are always welcome to be part of the holiday fun. Ideal for kids
are the island's many safe, sandy beaches and crystal...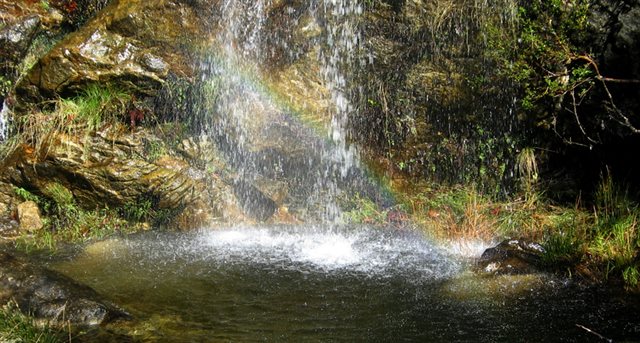 The Sun, Soil & Water of Naxos
A quick look at what make Naxos' fruits and vegetables so
plentiful and delicious.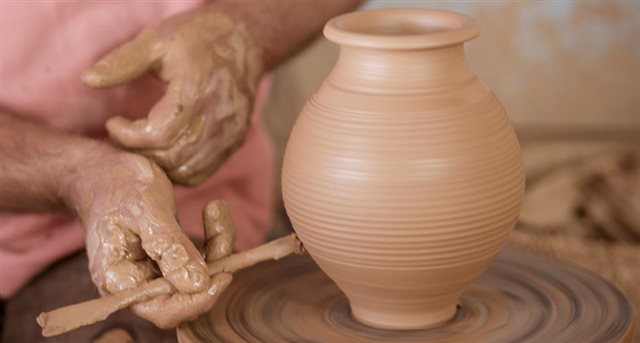 On Naxos: Preserving the Everlasting Art
of Ceramics and Pottery
Must visit: The wondrous workshop of potter Manolis Lybertas,
playing his part in preserving the everlasting tradition of Cycladic
pottery in today's times.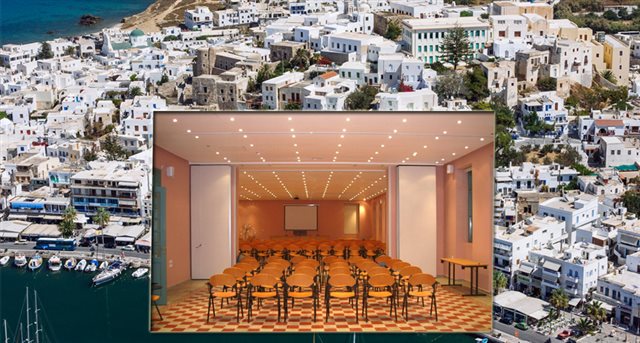 A Venue of Choice on Naxos: The Cultural Center
former Ursuline School
Event organisers and Meetings & Conferences (M.I.C.E.)
professionals why not consider Naxos for your next event.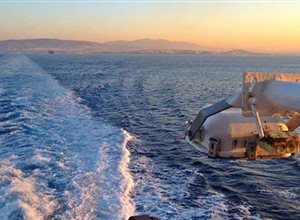 The Basics: How to Get to Naxos
Naxos is easy to get to from various points, by air and by sea, year round. Here is a quick guide on how to get to Naxos to help you plan your trip.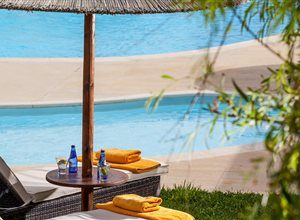 Naxos Accommodations: A Quick By-Category Guide
Choosing where to stay is often the first thing to decide once travelers have picked the destination they are going to visit.  While we cannot make specific suggestions on Naxos accommodation and where to stay, this short by-interest guide is…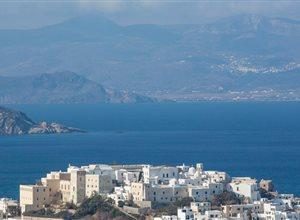 Naxos and the isles of the Small Cyclades offer a variety of water sport and sailing options. Naxos is fast becoming water sports "central" for the variety of water activities it offers way beyond just swimming, snorkeling, scuba diving, sailing….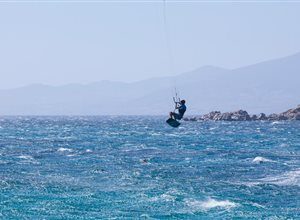 Swim. Sail Smooth. Ride the wave.
Naxos and the isles of the Small Cyclades offer a variety of water sport and sailing options. Naxos is fast becoming water sports "central" for the variety of water activities it offers way beyond just swimming, snorkeling, scuba diving, sailing…