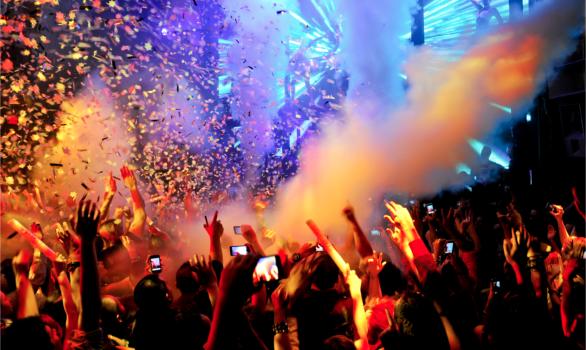 Indulge in Naxos's nightlife…
Dance to the tune of Greek and foreign rhythms, sip excellent Naxiot wine, drink exotic cocktails and the local raki spirit with honey, rakomelo.
As soon as dusk has turned into night, Chora is transformed into a centre of fun for all tastes.
Lose yourself in the labyrinth of small streets with restaurants and bars in the Old Town or watch the moon while sitting at a seaside bar along the port's promenade (known as the paralia) or by the beaches along the coast such as Agios Georgios, Agios Prokopios, Plaka, and Agia Anna.
Entertainment on Naxos has its own characteristics with something for everyone: clubs and small bars with Greek and foreign music; wine bars with a broad variety of wines and spirits and restaurants with live music.
Atmospheric venues — with superb views of the Aegean sea — where you can enjoy your drink listening to soft music, you will find in Chora, but also along the island's most famous beaches.
The farther away from tourist areas you go, the fewer the options for nightlife there are, but without a loss in quality, and with the added gain of tranquility.