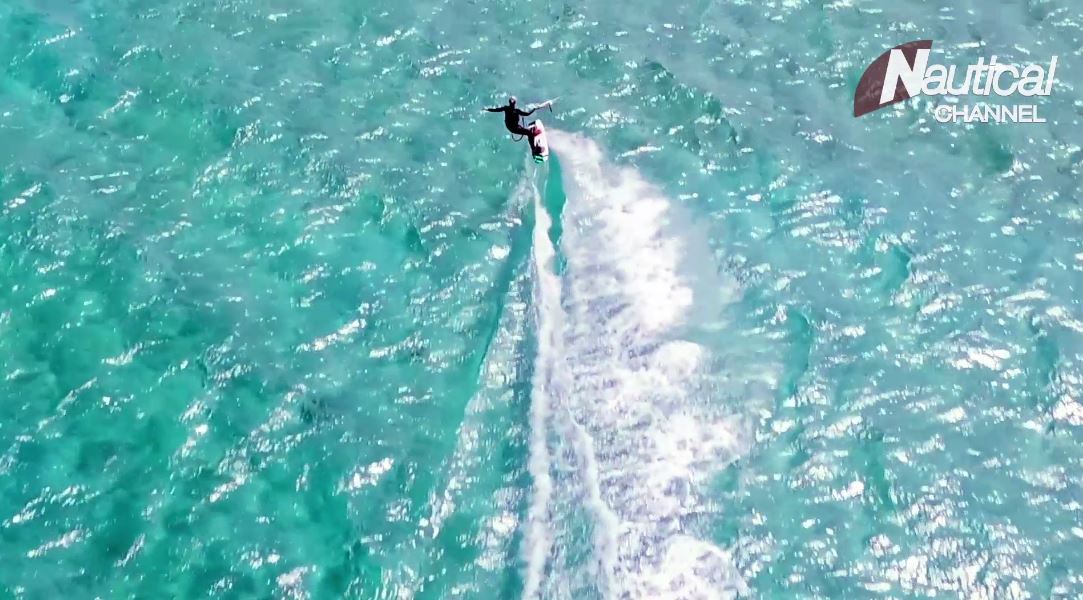 "Will the popular presenter, Andi Van Zyl, be able to shake the waves of impressive Naxos?" With this imaginative question, the description of the first episode of Naxos that will be broadcast on Monday, July 16​, ​through its international network Nautical Channel specializing in activities, sports and thematic forms of ​t​ourism, with a focus on maritime tourism and broadcasting in Europe, USA, Africa, the Middle East and Australia through subscription channels​, which​​ attract more than 25,000,000 viewers pay platforms with high disposable income from at least 40 countries.
Although the aim is to highlight the range of sports and maritime activities, the show will "unfold" all aspects of the multi-dimensional touris​m ​product of the destination, highlighting the gastronomy, picturesque villages, the tradition and, above all, the hospitable ​residents of the island​. The commercial trailer is already featured on Naxos worldwide and the episode is expected to be re-broadcast on the television network several times in the future.
The famous TV presenter Andi van Zyl will explore the diversity of the island, from ancient Greek ruins to modern watersports. Will she manage the strong winds? Stay tuned in Nautical Channel, on Monday July 16 at 21.00 (GTM +2).