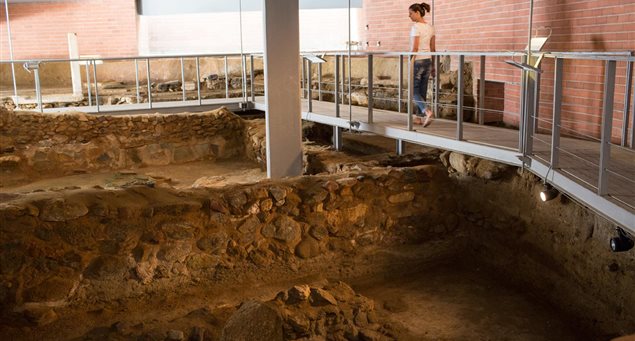 This is a unique museum in Greece, one that gives visitors the opportunity to see archaeological finds precisely on the spot they were found.
It is located in Mitropoleos Square in Chora on Naxos, where excavations in the 1980's unveiled important traces of the Mycenean city of Grotta, one of the most important in the Aegean Sea region during prehistoric times.
Part of the city's defensive wall is in good condition, while one can also see the remains of small workshops making ceramic vessels, including dyeing equipment and furnaces.
The site became a place of worship during the ensuing Geometric Period, and among the remains is an earthen tomb where Naxian notables were buried.
This tomb was saved due to the fact that during the late Roman era private residences were constructed on top of it.
A bank of votive offerings of ceramic vessels is seen under the square today.
The site features information lay-outs and representations of the ancient city for visitors.
| | | | |
| --- | --- | --- | --- |
|   | Except Mondays |   | 08:30 – 15:00 |
|   | Chora |   | 22850 22725 |