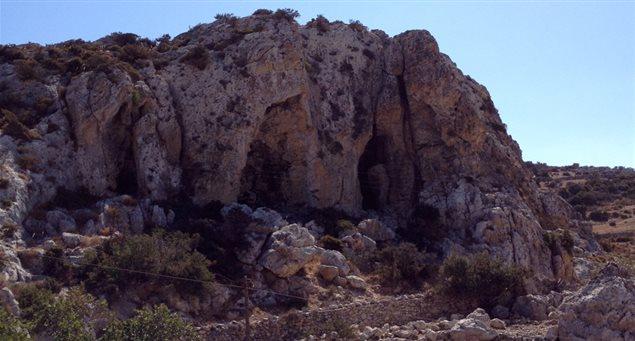 According to an old traditional story, a pirate hailing from the southern Peloponnesian district of Mani ("Maniatis") once landed on Schinoussa and decided to rob the Church of Panagia (Virgin Mary) Akathi.
While he was on the job, he had a curious sense that Panagia was watching him constantly from her icon. Angered, he took out his gun and fired a shot at the icon, opening a hole through it.
Hastening away from the church with the booty, the pirate slipped, fell into a cave and was killed. The locals who found him dead burned his body and this is why the cave remains pitch black to this day.