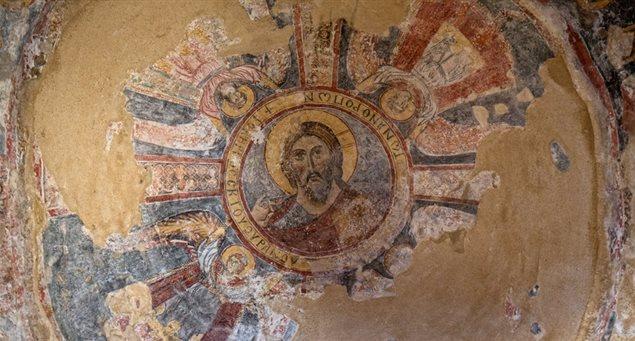 The square, domed Church of Agios Ioannis Prodromos (St. John the Baptist), of the 11th-13th centuries, is supported by four arches which place it in the so-called "mausoleum"-style category.
It was later elongated with the addition of an arcade. The church retains unique frescoes of the 13th century – some in archaic style, as the one on the dome with three angels holding a disc in the center depicting Christ Pantocrator.
The Holy Altar and the wood-carved altar screen have also been saved.