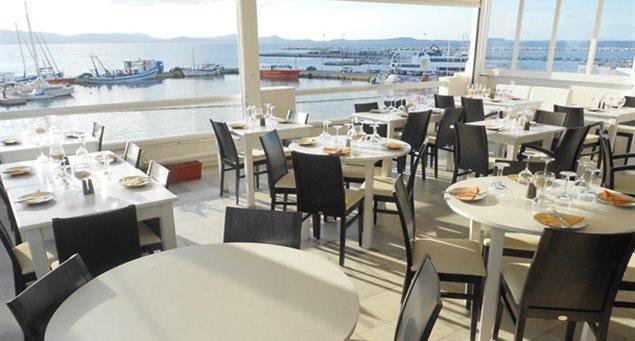 We´ve all dreamed some day of being able to change our lives at once. Dreamed about the idea of escape from the traffic jams in the morning when going to work. Escape from our "interesting" stress lives early morning meeting full of irreducible winner's killer's looks. Stopping being journalist already tired of the corpse odor it spread nowadays.
We, Triana and Pedro, journalist and gastronomy lovers, one day decided that we have enough of all that stuff and ask ourselves; Why not sending all to hell to setup a small restaurant in a Greek Island? So, we put our hands to work, attend the two years of the Senior Catering Management studies and move to Naxos to setup Anda Jaleo, our restaurant with views over the harbor and the sunset.
Anda Jaleo because, what better name than this of a poem of our beloved Federico García Lorca? Like a plus, we are ubicated in a building that was a Venetian palace. Nowadays, the main door built in marble, has 900 years old.
Old Town, Chora, Naxos
Tel.: (+30) 22850 24241
http://www.andajaleo.com/
https://es-es.facebook.com/AndaJaleoRestaurante