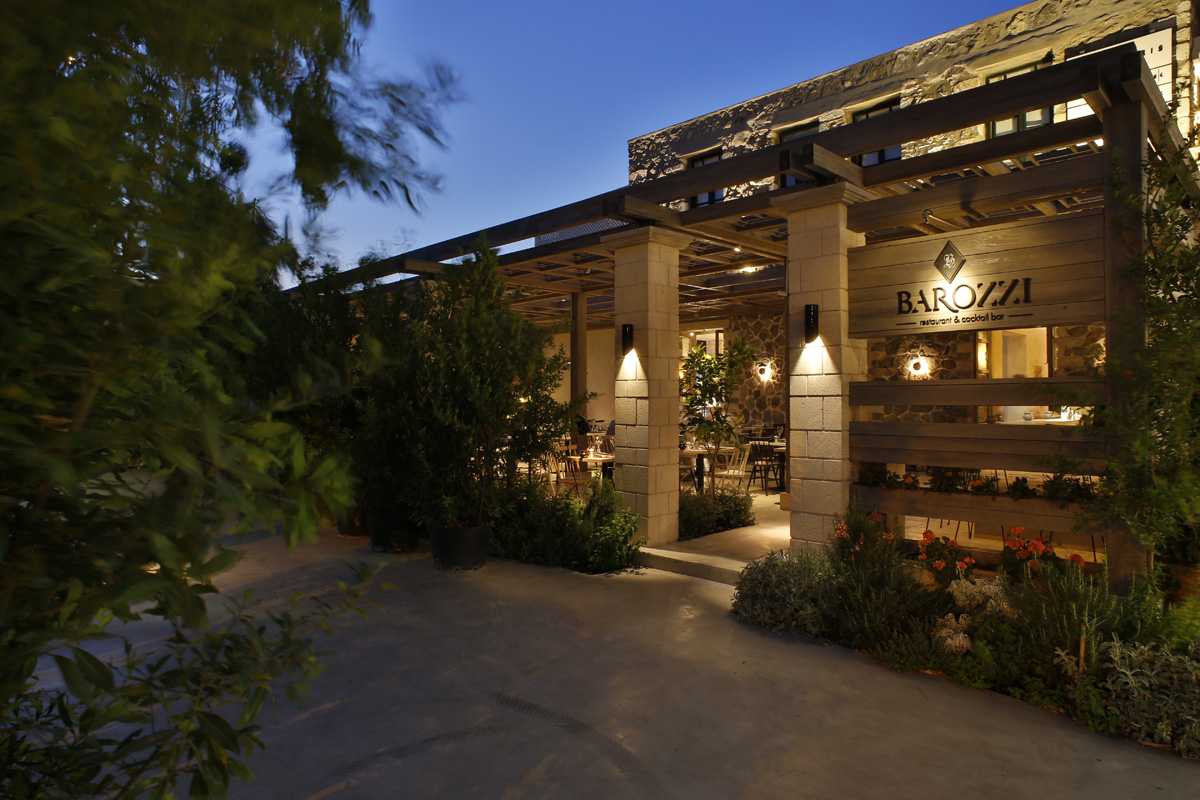 Barozzi Naxos restaurant welcomed its guests for the first time, in summer of 2017.
Situated in the Hora of Naxos island, it is amazingly easy to reach and experience an art-like environment, where selected culinary events and guest Chefs play nicely with the ingredients and your senses. As guests say: this place is far from a restaurant; it is an experience by itself.
It is a fine dining restaurant, using local products to create a series of creative dishes. The restaurant also has an experienced mixologist behind its cocktail bar, assigned with the duty to create a sophisticate range of cocktails. The wine list of Barozzi is carefully selected and pairs greatly with its menu.
Every year, Barozzi Naxos works closely with a highly skilled Chef, creating a dream-like menu that can satisfy the palate of the most demanding guests.
In 2019, Barozzi was awarded the Certificate for Excellence, from TripAdvisor.
Welcome to Naxos, Cyclades, Greece.
Contact data & location:
Open from May until end of October
From 6pm to 2am
Ariadnis street, Chora, Naxos Island Greece
Tel.: (+30) 2285027672
barozzi.naxos@gmail.com
https://www.barozzinaxos.com/reservations