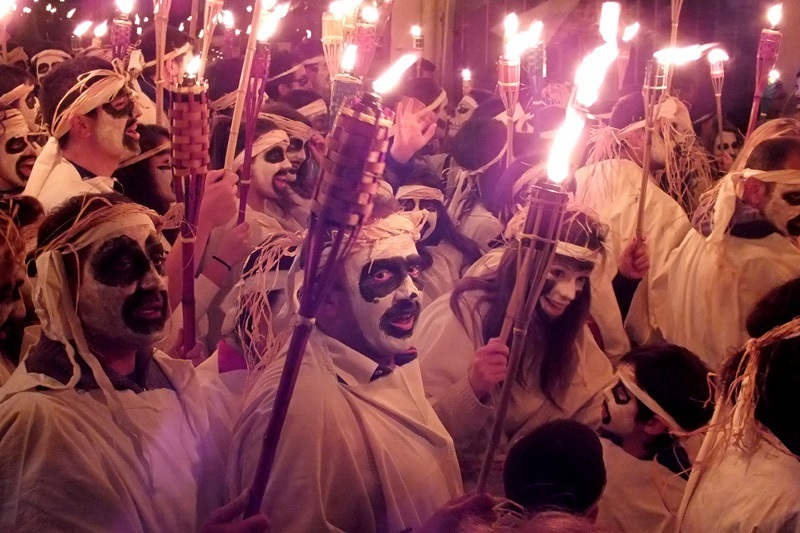 On the Saturday eve before the annual Carnival parade, the streets of Naxos overflow with a crowd of torchbearers in a revival of an ancient custom known as Lambadifories.
Dressed and masked in black and white costume, hundreds of natives and visitors of all ages take part. The custom has gained a popular following and attracts participants and onlookers who visit the island to witness and experience this popular Carnival weekend event. The route begins in the maze of streets around the castle in the Old Town of Naxos and flows onto the wide square in town, at the port, where the dancing and merriment continues into the night.
Preparations begin at the Kastro, in the Old Town  with the official start of the parade beginning at 21:00, and ending at main square at the port of Naxos. 
See you there!