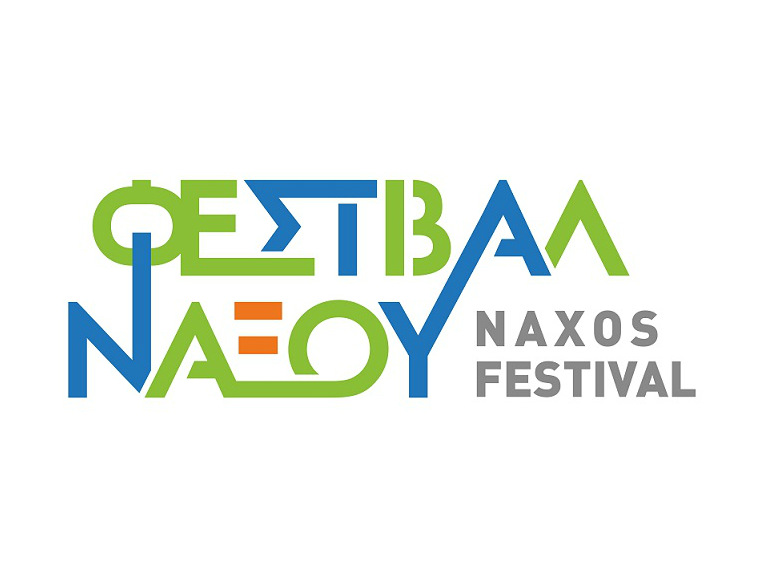 A breath of wind … Forever there?
Already boasting a long history of installments, Naxos Festival is standing the test of time and proving to be quite the opposite of this summer's visual arts exhibition's title: EPHEMERAL.
And yet, awareness of the passing of time helps us appreciate the moment, the recurrent opportunity to get to know new artists, new co-workers, new friends, and stay the course alongside old ones.
With concerts featuring music of a wide range of Greek and foreign genres, theater and performances we are looking forward to welcoming you and relishing together another summer-full-of-arts.
Ephemeral Art Exhibition | 26/05 – 27/09
Bazeos Tower, Daily 10.00 – 17.00
Artists come on May from different parts of the world, they meet up, they coexist, they get inspired by the site's mystique, they create. Works of many art forms (visual, auditory, pictorial, olfactory) comprise the ephemera that engage in a summer-long discourse and reckoning with the ancient monument's age-old nature only to disappear shortly thereafter. A carpe momentum for the visitors who enter the tower, its historic and artistic microcosm and its surrounding space, transmuting their aesthetic perception into a life experience.
08/07 Monday | 20.30 | Free Admission
Sound state of mind Performance
Music producer and composer Nikolaos Symeonidis, together with choreographer and dancer Amalia Kosma, negotiate the issue of "ephemerality" through movement and analogue music.
Co-produced by: Naxos Festival – South Aegean Regional Administration
26/07 Friday | 20.30 | Free Admission
Temple of Dionysus at Yria
Orpheus and Eurydice Reader's Theater
A rare occasion in which the most heartbreaking love story of all time is staged at, and allowed to interact with, a unique contemporaneous setting. The age-old story comes to life in a poignant poetic narrative about the unadulterated, universal, pervasive love that every enamored couple, iconic or ordinary, is dying to experience. Directed by: Dimitris Bogdanos. Assistant Director: Konstantinos Kounellas. Actors: Markos Papadokonstantakis, Efthalia Papacosta.
28/07 Sunday | 21.30 | € 15, € 12
Spiral Trio | Jazz Concert
One of the most important Greek modern piano trios with many influences from the dominant figures of worldwide jazz and clear references to the tradition of jazz playing. Spyros Manesis: piano, compositions. Arion Gyftakis: double bass, compositions. Anastasis Gouliaris: drums, compositions.
 
31/07 Wednesday | 21.30 | € 15, € 12
Andriana Babali – Giorgos Christodoulou: Two as One | Concert
Two performers, each with a unique and distinguished history and musical trajectory, are joining forces to present a concert featuring some of the most beloved Greek- and a few foreign-language duets of all time. Haris Stavrakakis: piano, accordion.
03/08 Σάββατο/Saturday | 21.30 | € 15, € 12
Guitar Galaxy | Recital
Panagiotis Margaris internationally acclaimed guitarist and composer is revealing his unique musical galaxy and the wealth of tone colors classical guitar has to offer. He will be performing tunes from popular soundtracks featuring pieces by celebrated composers such as Mikis Theodorakis, Nino Rota, Ennio Morricone etc. as well as his own original compositions.
05/08 Monday | 21.30 | €20, €15
Dionysis Savvopoulos Trio | Concert
Dionysis Savvopoulos, is an iconic songwriter and singer and has given big concerts in Greece and abroad. His songs are being sung by a variety of singers, his lyrics and music are taught in Greek music schools. With special musicians he has a unique way of presenting his song, creating a mystical and intimate connection with his audience. Giotis Kiourtsoglou: Bass. Vangelis Karipis: Percussions. Stathis Anninos: Keyboard. Guest: Vasilis Rakopoulos.
09/08 Friday| 21.30 | 15€, € 12€
Mariza Koch – Nena Venetsanou: The Blond Girl of Santorini |Musical Performance
Two extraordinary vocalists are presenting a different aspect of their artistic expression, through the osmosis of their voices and the interactive nature of this show. With their distinct artistic idiom for a guide, they are taking us on a journey into the deeps of the adventure we call LIFE. Andonis Skamnakis: viola da gamba. Nikos Pitloglou: guitar
10/08 Saturday | 11.00-14.00 | Admission: 5€
"Treasure hunt at the tower" for children from 6 to 12 years old. Katerina Gavalla, artist-Theatrical Game Teacher.
12/08 Monday | 21.30 | 15€, 12€
Forever There … Dying as a Country Theater | Produced by Naxos Festival
A theatrical-social trajectory from Dying as a Country to Dying as a Greek. The show features Christos Sapountzis, the actor who played in this emblematic play's premiere some 30 years ago—a performance that changed his life and led him to acting—and Betty Vakalidou, a protagonist of gender identities, who transformed her life's experience into art. Two people who shaped their personalities in defiance of the usual destiny of modern Greeks. Texts: Dimitris Dimitriadis. Directed by: Stelios Krasanakis. Compilation of Texts: Giannis Konstantinidis. Video: Katerina Zourari. Movement: Thalia Ditsa.
21/08 Wednesday | 21.30 | 15€, 12€
Christos Thivaios: A Stroll around Exarcheia |Concert
His concert is a stroll through myths and songs that carry Athenian neighborhood Exarcheia's distinct aroma and an acquaintance with iconic individuals who once lived there, such as: Nikolas Assimos, Pavlos Sidiropoulos, Arletta, Katerina Gogou. He is joined by: Maximos Drakos: piano. Kallistratos Drakopoulos: drums.
25/08 Sunday | 21.30 | 15€, 12€
Saveria Margiola | Concert
Saveria with her unique interpretations and her skillful band are promising us an evening of great emotional intensity and musical counterpoint. Well-known Greek tunes from the laiko, entechno and folk traditions. Saveria is joined by: Dimitris Margiolas: bouzouki – lute. Marios Mourmouras: orchestration-musical direction, guitars. Dimos Polymeris: accordion.
Organizer: "AEON" Non-Profit Cultural Organization
72 Pratinou street | 116 34 Athens GR | T. +30210 7258741
Artistic Director: Stelios Krasanakis
Production Manager: Mario Vazaios
Technical Support: Michalis Mathiasos
E. naxosculture@gmail.com
Ticket availability for Naxos Festival
Bazeos Tower, 12th km Chora Naxos-Agiassos road. Tel. 22850 31402
Palio Vivliopoleio, Old Market Naxos Town. Tel. 22850 22512
Kitro Vallindra distillery, Chalki. Tel. 22850 31220
Café Asmari, Apiranthos. Tel. 22850 61256
Venue / Info:
Bazeos Tower: 17th-century monument, in the mainland of Naxos.
12th km of Chora Naxos-Agiassos road
Tel. +30 22850 31402
www.bazeostower.gr – www.naxosfestival.gr –