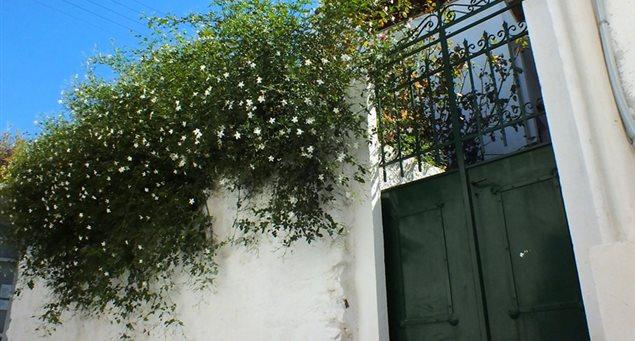 Naxos's folk houses were the most widespread type of residence.
In their simplest, earliest form they comprised a single, large room for living and storing goods.Subsequent forms included separate rooms for the kitchen, bedrooms and a cellar.
The kitchen also served as the dining room, where the family gathered and received visitors.
On the outside, almost all houses had arches which connected the main entrance with the courtyard.
All courtyards were adorned with all kinds of flowers and climbing aromatic plants. They also featured small stables for animals and an earth oven.
Particular features of the folk house were the chimney (anefanos), the marble pillars and templates of doors and windows (morssa), the stone arches supporting the roof and adorning the entrance of the house (volta), the large veranda (pounti), the flat roof (taratsa) and the fireplace (parastia).
Even today, most houses are architecturally similar to the traditional folk forms.