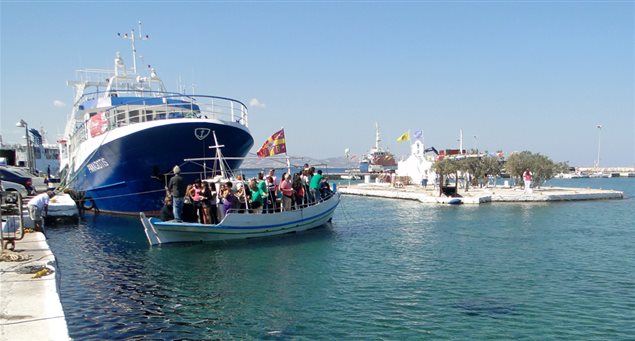 When sailors and seafarers from the islands of Τsirigo and Kythira, survived a sea storm just outside of Naxos, they built a little church on an islet, in the middle of the harbor dedicated to Panagia Myrtidiotissa, protector of the island and natives of Kythira.
On September 24 a beautiful celebratory feast honoring the church and the mariners of the island takes place on Naxos.
The combination of the melodic chants of the priests and the traditional local music compose a unique canvas of melodies that is a special experience for visitors.
In addition, on that day, not to be missed is the transfer of people to the little chapel aboard the boat, "Karamalis," that completes the scene that is sure to touch the hearts of those who witness it up close.