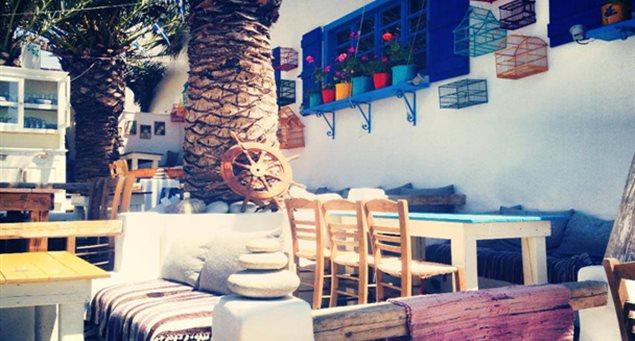 Tavern Patatosporos is open daily in the beach of Agia Anna between the Island bar and the Banana Beach Bar Restaurant.
Here you can enjoy fresh grilled fish, grilled octopus and a variety of specialties. The tables are on the sand and the visitors are transferred in the old traditional Naxos.
The combination of high quality food and location make Patatosporos a must go place.
Coming to the tavern you have to eat the fresh potato of Naxos, which is recognized as "Protected Destination of Origin" (PDO). Together with your meal you have to enjoy the local ouzo and wine.
Agia Anna Beach, Naxos
Tel.: (+30) 697 8733402
korre_m@yahoo.com
http://www.patatosporos.gr
https://el-gr.facebook.com/OuzeriPatatosporosOuzeriPatatosporos