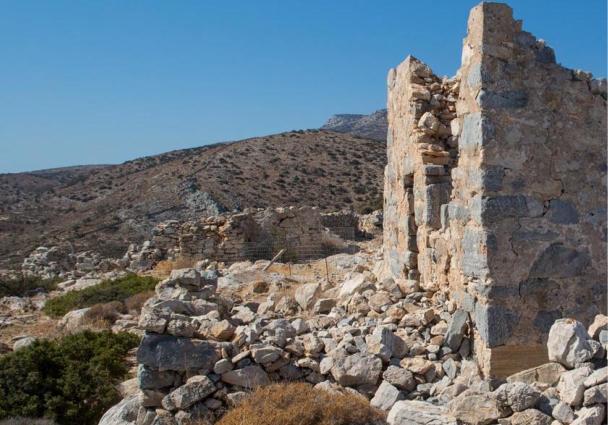 The ruins of a Hellenistic-era fort (Kastro) lie near Livadi beach, on the eastern side of the island.
It was said to be such a powerful stronghold as to thwart even the most ambitious pirates that roamed the Aegean Sea in the Middle Ages.
According to the tale, some pirates once discovered a secret passage that connected the beach with the interior of the castle.
The defenders, however, got wind of the discovery and boiled oil in a cauldron which they poured on the first pirate to emerge from the exit of the secret passage.
It is said that the ghost of the "Fried Man" has haunted the fort ever since.