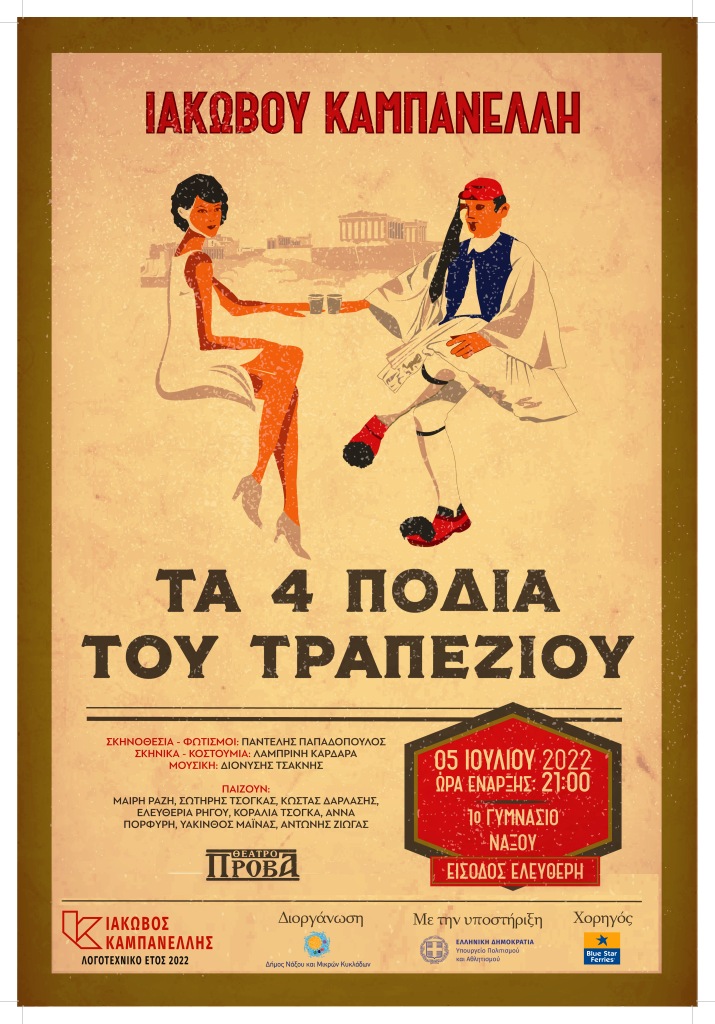 Theatrical play
"The four legs of the table"
Tuesday 5th of July 2022 | 21:00 | 1st Gymnasium of Naxos
In the frame of the year 2022 "Year in honor of Kampanellis", the Municipality of Naxos and Small Cyclades presents one of the most significant works of the Modern Greek history, created by the "founder" of the Greek theater, Iakovos Kampanellis. The play "The four legs of the table" will be presented by Theater Prova on Tuesday the 5th of July, at the 1st Gymnasium of Naxos.
This play was written in 1978 and performed by the theater of Art. With the dispute over the inheritance of a large industry as the triggering event, Kampanellis depicts in a shocking and timeless manner the greed of people and their insatiable need for power and money.
Mairi Razi and Sotiris Tsogkas are the protagonists of this timeless and tragicomic social satire by Iakovos Kampanellis, directed by Pantelis Papadopoulos with original music by Dionysis Tsaknis.