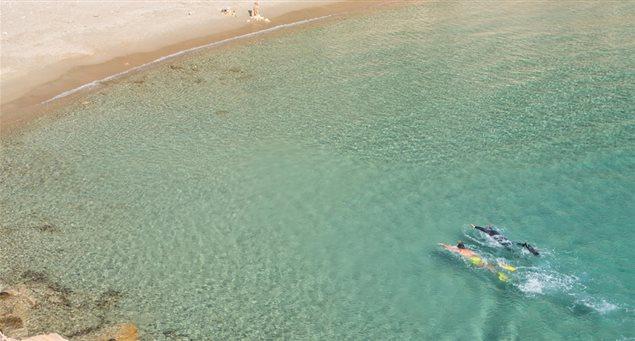 Alimia beach on Iraklia is a sheltered sandy cove with wonderful  shallow waters on the southwestern coast of Iraklia. It actually comprises two beaches, one with a cave-like formation shading the turqoise waters.
Material on beach
Sand
Material in water
Sand
To whom the beach may appeal
A major attraction is the wreckage of a German Arado AR196 –a shipboard reconnaissance aircraft- that sank here during World War II and is visible from the surface.
The smaller beach is ideal for small children since it's very shallow and sheltered from the sun by the cave-like formation till noon.
Directions for access
Access is mainly by boat. A sea bus makes the trip daily during the summer months.  The trek to Alimia is very interesting but long and recommended only for avid trekkers or hikers.