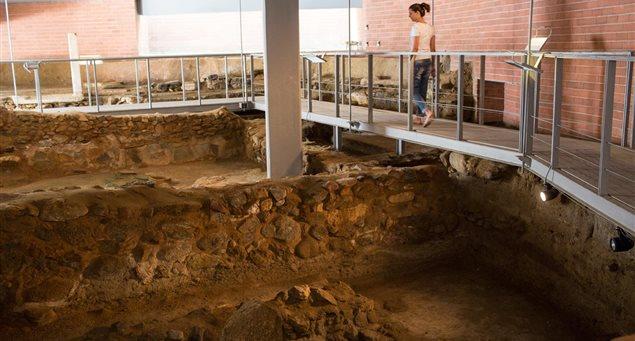 Excavation work has led to the discovery of part of Naxos's Mycenaean-era capital, dated 1300 BC, on the northern side of the harbor of Naxos, below Mitropoleos Square. 
The section discovered constitutes part of the ancient agora and settlement. It is considered likely that the city's acropolis (citadel) during Mycenaean times may have been located on today's Kastro hill.
The period's large cemeteries are located at the Aplomata position as well as Kamini, further eastward. Some ancient constructions are seen submerged into the sea today. This site has been developed and is a tourist attraction.