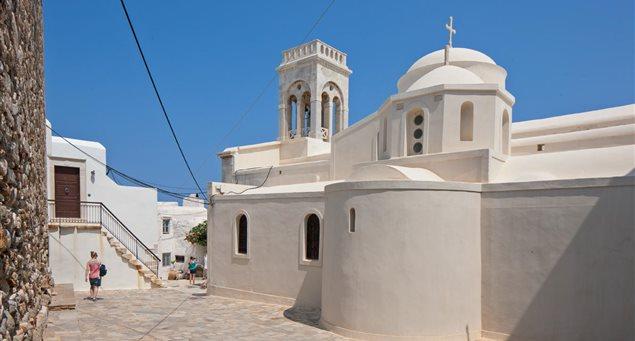 The Catholic Cathedral, located in Naxos' Kastro in the Old Town, was built in the medieval era.
It went through various construction phases before taking its final shape in the 17th century.
Its marble floor is richly decorated with 17th and 18th century memorial stones depicting the family crests of some of the most prominent Catholic families that were active on Naxos from the 16th century onwards.
A double-sided icon, depicting Virgin Mary and St. John the Baptist, stands amidst an abundance of baroque-style décor in the central podium. Dated back to the 12th century, it is older than the cathedral itself.
Other icons reveal the fusion of Byzantine and western styles under the influence of the Venetian-Cretan school, from which the celebrated artist and architect El Greco, born Domenikos Theotokopoulos,emerged.