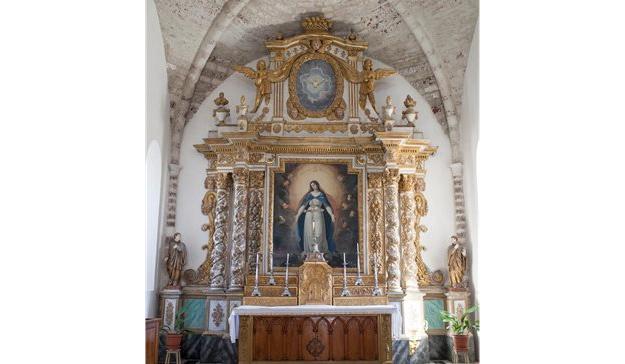 The Capella Kazatza church is located at Kastro's highest point, next to the School of Commerce on Naxos.
The local tradition considered Capella Kazantza to be the  chapel of Marco Sanudo –the Venetian conqueror of the Cyclades in the 13th century- but it was actually built in the 14th century.
The School of Commerce on Naxos is considered certain to have been established thanks to Capella's strong financial standing –further bolstered as a result of donations made by worshippers from the 17th century onwards.