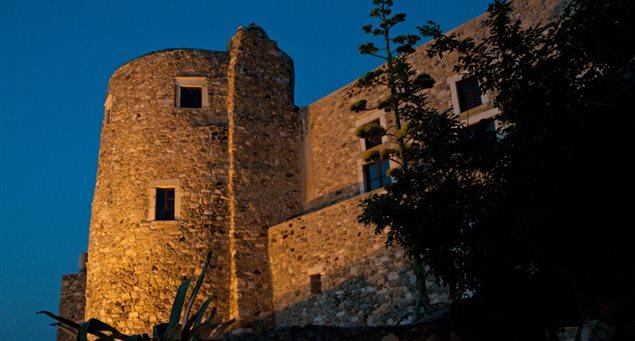 Of medieval Kastro's estimated twelve towers only one remains.
According to local legend, this surviving monument on Naxos, known as the Crispi Tower, served as the palace of the dynasty of the same name.
In actual fact, however, it was the private mansion of the illegitimate son of Duke Guillermo II Crispo (r1453-63), Jacobo, who did not have hereditary rights to the dynasty but briefly served as governor in 1494.
These days, the tower serves as a Byzantine Museum, as had been specified by the monument's last private owners, the P. Glezos family, when they donated the tower to the state.
The tower is also known as the Glezos Tower, or Aperathitissa –derived from Apiranthos, the donor family's hometown. The lintel at the tower's entrance is adorned with rather unusual heraldry that combines both Ottoman and Russian elements.
It pertains to diplomas in recognition of services offered to the two great powers in the late 19th century by one of the tower's lords, Iossif Barozzi, an official in the service of Russia.