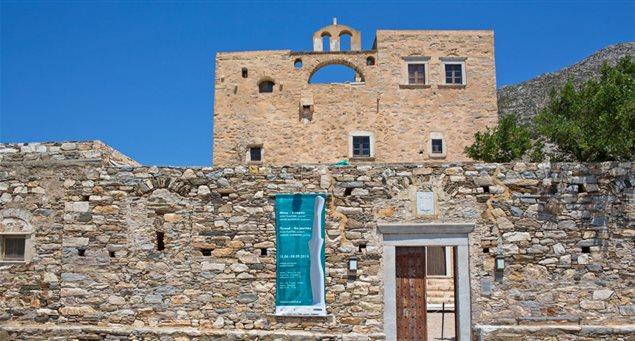 On the 12th Km of the main road linking the capital city of Naxos (Chora), with the inland, the Bazeos Tower dominates the land leading to the seacoast of Agiassos.
The tower dates back to the 17th century. At first, this tower functioned as a monastery and was called monastery of the Holy Cross ("Timios Stavros"). By the end of the 19th century, the tower was bought by the Bazeos (Baseggio) family, whose descendants are the current owners.
Since 2001, when the first renovation phase was completed, the monument remains open to the public through the Naxos Festival activities which take place here every summer. In nowadays the tower is one of the most well-known and popular monuments of Naxos.