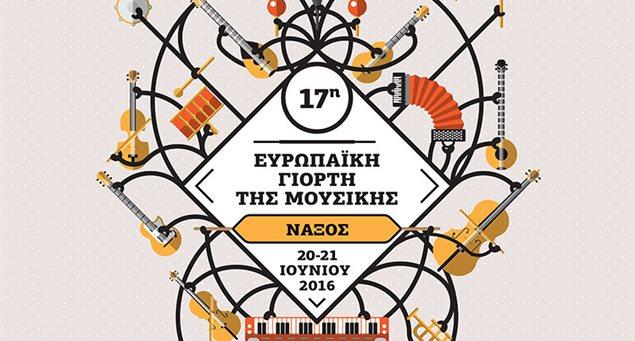 An impressive traditional village, a spectacular natural environment, hospitality and music … A celebration of music filled with rock tunes, artistic, jazz and melodies that rely on traditional music, opening new paths. New bands with young people who dream and excite, chasing new sounds at the start of this summer.
Halki is preparing and waiting for you to enjoy this two day event!!! A celebration that evolved into an institution for Europe, Greece, Naxos and Tragea.
Set aside the problems of everyday life and enjoy the rhythms and the power of music:
Monday, June 20, 2016
Duetto per caso feat. Antonis Nomikos at amazing interpretations that are filled with emotion.
Terra Voce and Costas Konstantatos from Encardia with music that interlaces influences from Greek traditions, songs from the Greek speaking region of South Italy and folklore from around the world.
Chorostalites, who will take us to a musical stroll throughout Greece giving us unexpected new sounds through traditional musical paths.
Tuesday, June 21, 2016
Another Tale Quartet, with a modern jazz approach, drawing influences from modern interpretations of improvised music rock n' roll and world music.
The String Demons, Constantine and Lydia Boudounis, a symphonic festival of classical music as heavy metal using their own works and surprise covers.
Glitter Vibe, with Pop, R'n'B, Disco, Dance and Mainstream sounds.
Starts at: 21:00
Location: Main pedestrian walkway of Halki
Admission: Free
Organized by the Cultural Association of Tragea in collaboration with NOPPAPPPA of Naxos and the South Aegean Region