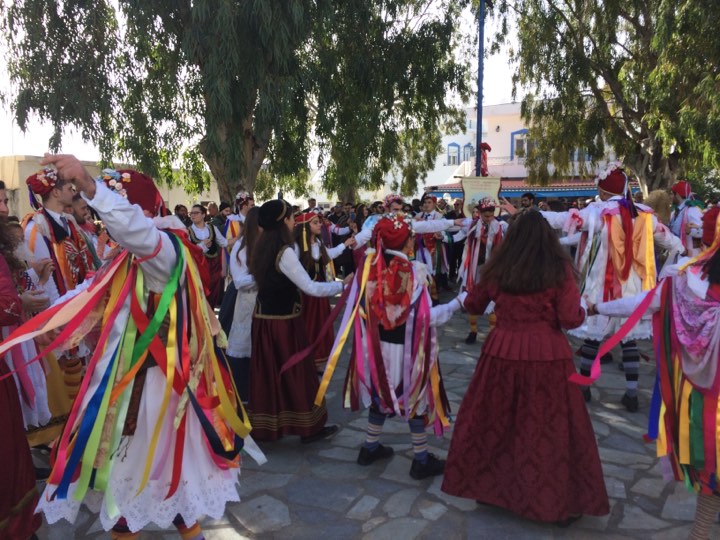 Kordelati, Foustanelati and other traditional customs are performed in the villages of Galini, Eggares, Tripodes and others on the last Friday and Saturday of Halloween, with young men, dressed in the national costume of foustanela or wearing colorful ribbons forming groups and visiting neighboring villages to accompany young women in folk dancing.
The groups are led by a "standard-bearer" (bairaktaris) who holds a cane with a scarf attached.
The women respond by offering the young men sweets and wine.
The custom, which is also associated with historical events, is thought to have promoted in the past the acquaintance between young men and women with a view to marriage.
Some scholars point out that it takes place at the same time of year as the ancient Anthestiria (the Feast of Flowers), in honor of the god Dionysus.