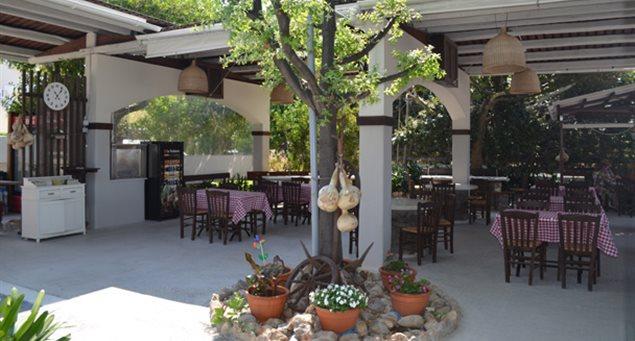 Hotel Ostria includes Restaurant "La Trattoria", which is one of the best restaurants in Naxos with Greek and Italian cuisine.
The unique location, combined with the beautiful surroundings and excellent cuisine, will guarantee an unforgettable meal.
The restaurant "La Trattoria",is famous for its Greek and Italian cuisine.It is one of the best restaurants in Naxos. The wine varieties to accompany your food comes from Italians and Greeks producers .All the dishes are prepared at that time with fresh ingredients and great taste.
Open from early morning offering breakfast that can also be served on the beach, in the sunbeds after a dive in the crystal clear waters of Agios Prokopios.
Agios Prokopios, Naxos
Tel.: (+30) 22850 42032
Fax: (+30) 22850 41894
info@ostriahotel.com