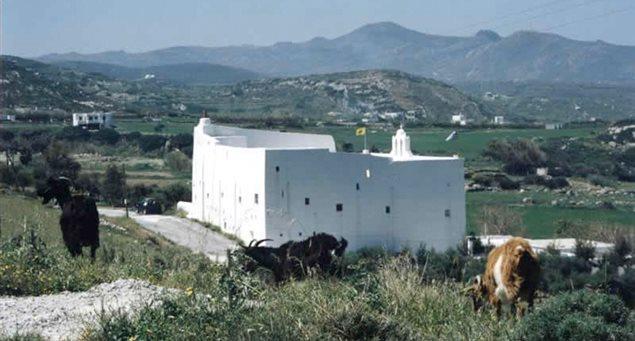 The monastery of Faneromeni is built in the form of a Venetian tower and it is situated on a hill overlooking the whole northwest coast of Naxos. Its foundation dates back to the 14th century.

The monastery came under the direct authority of the Ecumenical Patriarchate of Constantinople in the late 16th century and consequently enjoyed special privileges during the years of the Ottoman rule. It realized its heyday, however, in the early 19th century, when it founded the first two schools of Naxos, in 1829.
The monastery, dedicated to the Dormition of the All-Holy Mother of God, has a small brotherhood (of the Athonite tradition), and celebrates on August 15th, with religious ceremonies and meal offerings.
Official website: www.faneromeninaxos.com
 
Open to the public through the year.

Opening hours: 10.00-13.30, 17.00-19.30 (Winter season),

10.00-13.30, 18.00-20.30 (Summer season)

 
Koronida (Komiaki)
 
22850 63266
 
 Free
| | |
| --- | --- |
| Directions for access | Next to the main road network Chora – Eggares – Apollonas. |
| Parking | Parking is available. |
| Accessibility for wheelchairs | Accessible to people with mobility limitations. |