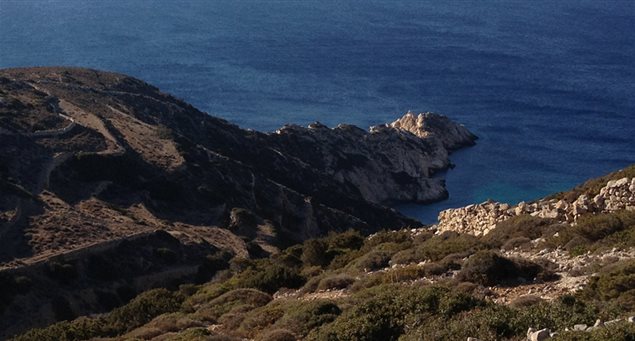 Ruins of a Geometric period settlement can be seen in the promontory east of the Vathy Limenari cove, built on the remains of an older, Bronze Age settlement. Excavations, carried out between 1968 and 1973, brought to light part of a defensive wall and the remains of 12 rectangular buildings with flat roofs.
The settlement appears to be among the few of that period in the Cyclades that were fortified. A large part of the settlement appears to have been gradually claimed by the sea.
The rich ceramics collection found, which includes large vessels for storing and transporting liquids, smaller table vessels as well as kitchen utensils, is kept in the Naxos Archaeological Museum.
| | | | |
| --- | --- | --- | --- |
| | Vathy Limenari cove | | 22850 51600, 22850 29107 |
| | 22850 51639 | | Free |
| | |
| --- | --- |
| Οδηγίες Πρόσβασης | Η πρόσβαση στον όρμο Βαθύ Λιμενάρι γίνεται είτε από τη θάλασσα ή από μονοπάτι που ξεκινά από τον οικισμό της Μεσσαριάς. |