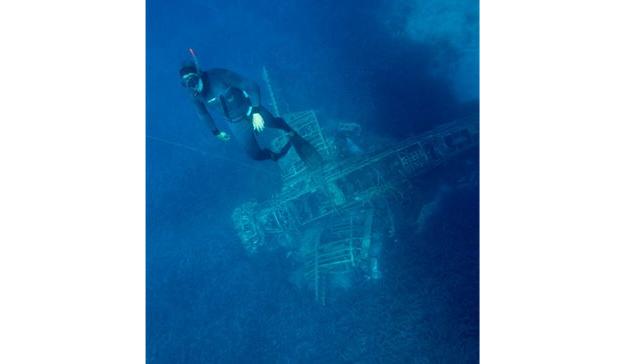 The wreckage of a German Arado AR196 shipboard reconnaissance aircraft that sank during World War II can be seen close to the beach, at a depth of about 9m in Alimia bay, at Iraklia's southwestern tip.
The plane sank after a German naval convoy sailing offIraklia was engaged by British warplanes. Locals from the village of Panagia watching the fierce battle from afar saw the seaplane come down and sink after a few minutes in the open sea.
The crew were saved. Years later the seaplane was caught in the nets of a local fisherman who pulled it close to shore. A buoy marks its position today and it can be easily seen from the surface. Over the years the wreckage has become a habitat hosting a rich variety of marine organisms.
| | |
| --- | --- |
| Directions for access | Alimia is mainly accessible by boat and the land route is recommended only for avid trekkers. During summertime a fast sea-bus does the trip almost daily. |