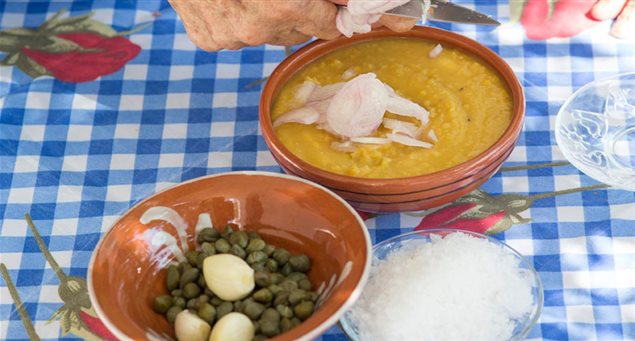 Ingredients
1kg of fava
2 onions
olive oil
salt
lemon
capers
Directions
Wash the fava thoroughly and place it in a pan with two liters of water. Turn the heat on high and whisk the froth once it comes to the boil.
Lower the heat, sprinkle some salt and throw in a whole onion. Add warm water if needed during the boil. Stir frequently with a wooden spoon. The fava is ready when it starts setting.
Serve with olive oil and chopped onion, add lemon juice and capers depending on taste.