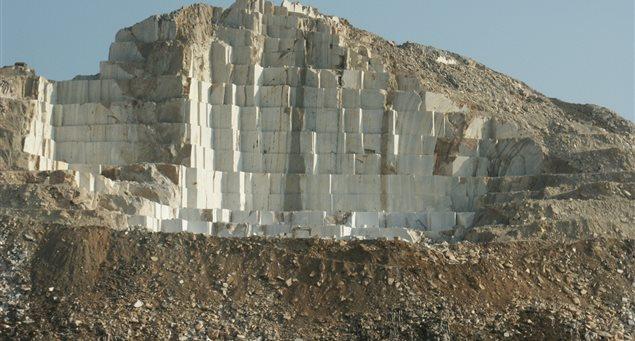 The wide range of Naxos's mineral resources has attracted strong interest since antiquity. The famous marble quarries at Apollonas produced the material for the half-finished giant statues found in the area, where the remnants of quarrying activity are still in abundant evidence.
Naxos marble was mostly found on the western section of the island and its quality rivaled that of any other origin.
It was used on a large scale in the edifices and sculptures at the sacred places of Delos and Delphi. The statues at Delos' famous Lion Terrace were constructed with Naxos marble.