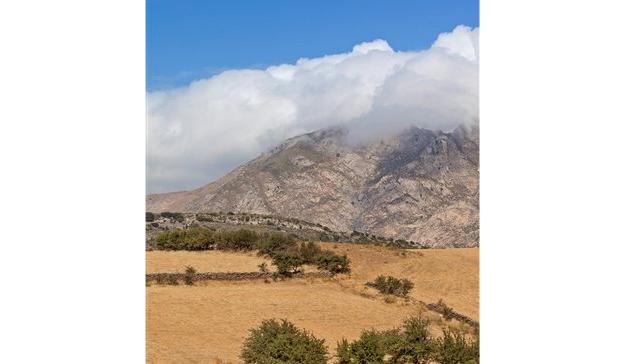 Naxos's particular environmental profile –the result of mild, traditional forms of land use that have traditionally been applied, even though at a decreasing rate- has received international recognition and Greece has included part of the island in the European network of protected areas Natura 2000. The network includes sections of central and southern Naxos, including Mt. Zas, the areas from Vigla to Mavrovouni and the sea area between the bays of Karades and Moutsouna. Seven wildlife sanctuaries have also been designated.
Biotopes-Wetlands
Starting from the sea zone and the coastline, then crossing the lowland areas and ending on the hills and uplands, a visitor comes across a spate of natural habitats unlikely to be found in any other Cycladic island.
The open sea and the coastal zone
The steep, rocky coastline –particularly on the eastern side.
The sandy and pebbly beaches and the sand dunes with juniper trees in southwestern Naxos.
The coastal, seasonal wetlands, such as the lagoons of Alyki, Mikri Vigla, Glyfada and Agios Prokopios, the marshes of Kalantos, Agiassos and Potamides and the Ammitis estuary.
The traditional farming landscape, such as the fields at Livadi, the Baouzis plain, the Eggares valley and the cultivated terraces on the uplands.
The dwarf bush steppes
Shrubland and maquis areas
The ravines of seasonal torrents, with plane trees, wickers and oleanders throughout the island.
The olive groves, such as in Tragea and the smaller ones at Moutsouna, Messi and Lyona.
The clusters of oak trees –remnants of former forests. Most of these are found on the eastern side of Mt. Zas.
The clusters of broad-leaved trees, dominated by Kermes oaks and Cretan maples.
The hills and mountains with precipitous rocks and steep drops. The most imposing mountain massifs are found on Zas, Fanari, Mavrovouni, Anathematistra, Korakias, Kalogeros and Ai-Lias.