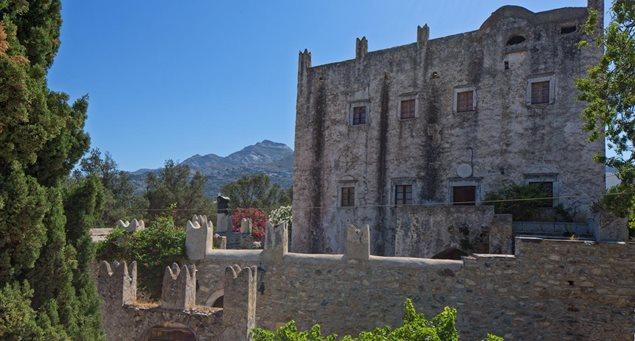 The Markopolitis Tower on Naxos, has strong defensive walls and a drawbridge and is located at the entrance to the village of Akadimi. It holds a special place in Naxos history.
Built in the late 18th century for the House of Politis, it served as a bastion of the revolts against Frankish feudal lords in the Tragea valley.
A leading figure in the revolts was Markos Politis, or Markopolitis, who was ultimately exiled to Lesvos and was hanged by the Turks in 1802.
The Markopolitis tower has three levels, with an excellent internal architecture and a rich décor. The inscription "1776 ΔΙΕΞΟΔΟΥ ΜΑΡΚΟC POLITHC" is seen on the lintel of the entrance to the second level, below the coat of arms.
The monument has belonged to the Papadakis family since 1888.
| | |
| --- | --- |
| Directions for access | The tower is on the side of the village that borders with Chalki. |