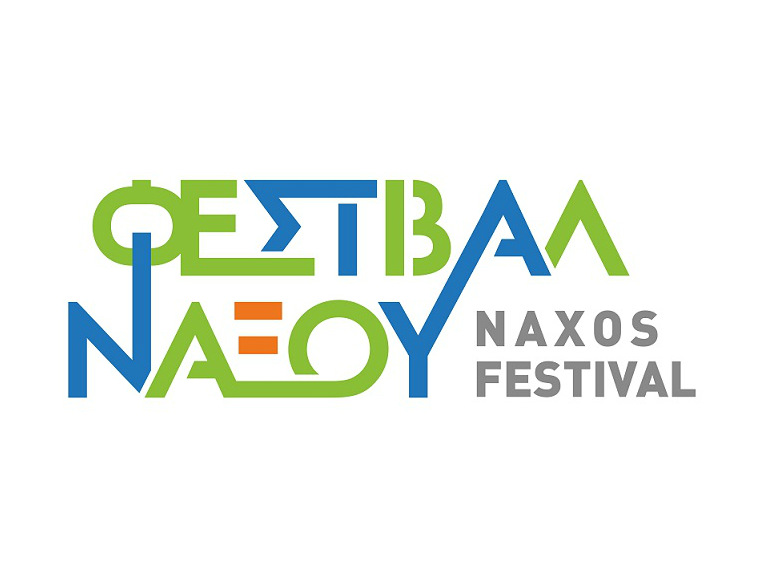 2018: eighteen years of Naxos Festival.
Eight: the number of repetition, the symbol of multiplicity, the vertical rendering of the infinity sign, meets our horizontal, ephemeral daily lives.
Time spirals endlessly along its curves, as the exhibition "Around & About" spirals around the Bazeos Tower radiating out to the environs of Naxos…
In much the same way as the people, projects and events of the Festival are coming together, drifting apart and reuniting from one summer to the next, forming a consistent cultural pact that stands in harmony with the festival's setting, the island and the public. Visual arts, theater, concerts and film screenings are here to keep us company for one more summer, all the way until September.
The Program:
 27/5- 27/9/2018 | Daily 10:00-17:00Around & About | Art Exhibition |Bazeos Tower
The artists: WD aka Wild Drawing from Indonesia and Greece, Patricia Gomez-Garcia and Lisa Marie Kaftori from the USA, Aris Marakis from Italy and Greece, and Laurent Reynès from France, they arrive in May and reside at Bazeos Tower, selecting their materials and establishing their own creative dialogue with the natural surroundings, the history and particular characteristics of the environment.
Sunday 22 July | 20.30 | Pretty Little Mermaid.
A performance featuring puppets and actress Emmanouela Kapokaki| An alternative theatre form that captivates audiences of all ages. The deep love of the Little Mermaid for the Prince will light her up and make her glow like the moon. She will grow legs and set off on a journey of sensitivity. Duration 60'
Thursday 26 July | 21.30|Eleni Tsaligopoulou | Trio | Concert
Eleni Tsaligopoulou is joined on stage by three exceptional musicians and the four of them propose a new reading of some of the best known and most beloved songs! Spyros Chatzikonstantinou on guitars, Akis Katsoupakis on the piano and Apostolos Tsardakas on the kanun, the baglama and the tzouras.
Sunday 29 July | 21.30|Petros Klampanis | Rooftop Stories Live | Concert
No traveler comes home from his or her destination without a souvenir. Petros Klampanis climbed up on rooftops in cities that he finds particularly fascinating (Athens, Havana, London, Nagasaki, Barcelona) in order to record his "Rooftop Stories," now presented live in this solo concert.
Tuesday 31 July | 21.30| Dimitris Basis| Nude Songs | A recital for voice & guitar
A genuine people's singer, brimming with passion and authenticity, one of the leading singers of "laïka" of his generation, Dimitris Basis joins forces with guitar virtuoso and composer Manolis Androulidakis in a challenging performance for voice and guitar.
Sunday 5 August | 21.30| Yiannis Zevgolis | Ballos Musical Ensemble | Concert
The ensemble's distinctive "sound" is shaped by the choice of instruments and the repertoire featuring music of the Aegean Sea and the coast of Asia Minor. The use of old playing techniques creates a special atmosphere. Yiannis Zevgolis on the violin, Ourania Lampropoulou on the santur, Kostas Sideris on the laouto, and Dionysia Papouli as the featured singer.
Friday 10 August | 21.30 | Stathis Drogosis – Andriana Babali | Neovintage | Concert
In addition to the well known songs of their personal discography, their shared love for retro songs by Attik, Souyioul, Giannidis forms the foundation of this on-stage collaboration, which aims to reinterpret beloved tunes under a new light and with a new sound, as if they were composed in the present day, with a pop mood, within the contemporary musical landscape. Guest appearance of songwriter Vagelis Markantonis.
Sunday 12 August | 21.30 | Melina Tanagri | 09.30–11.00 Songs etc. | Concert
Melina Tanagri is inviting us to an evening of "songs etc.," accompanied by Evangelia Mavridou on the piano and keyboard and Dimitris Papalamprou on the guitar and vocals. Presented are her own well known and beloved tunes, as well as other Greek and foreign-language songs, unexpected selections, texts and poems, all in an improvisational mood.
Friday 17 August | 21.30 | Loukoumi | Theatrical monologue by Giannis Konstantinidis
Directed by: Yiannis Skourletis| Performed by: Charilaos Trouvas. Mikelis, the lead hero of Giannis Konstantinidis's doleful "Loukoumi," comes back as the powdered sugar coating of the loukoúmi (Turkish delight) to recount his insignificant life and his even more insignificant death. A tribute of sorts to "invisible heroes of history."
Wednesday 22 August | 21.30 |  Richard Smith – Tico Pierhagen – Vasilis Rakopoulos | Blue Tango | Jazz Concert
The international jazz duet of Richard Smith (electric guitar) and Tico Pierhagen (keyboard) in collaboration with Vasilis Rakopoulos (guitar). Together they are exploring everything, from tango and jazz to the music of American songwriting and South American rhythms, such as cumbia, bossa nova and samba.
Monday 27 August | 21.30| Fotini Velesiotou | Concert
In addition to the beloved songs we have known her to perform, Fotini Velesiotou brings to the forefront several songs from her parallel discography along with a popular repertoire of classic "laïka" songs by prominent composers. She is accompanied by the young talented singer Sotiris Ballas, as well as Nikos Papanastasiou (arrangement, piano, accordion) and Giorgos Karamfillis (bouzouki, tzouras, baglama).
8 – 20 September | 20.00|Projections de films Français avec sous titres en Grec en collaboration de l'Institut Français de Grèce | Entrée libre
8/9 | 2 AUTOMNES 3 HIVERS | Sebastien Betbeder
13/9 | L'EFFET AQUATIQUE | Solveig Anspach, Jean-Luc Gaget
16/9 | VICTORIA | Justine Triet
18/9 | CORNICHE KENNEDY | Dominique Cabrera
20/9 | EASTERN BOYS | Robin Campillo
Venue / Info:
Organizer: "AEON" Non-Profit Cultural Organization
72 Pratinou street | 116 34 Athens GR | T. +30210 7258741
Artistic Director: Stelios Krasanakis
Production Manager: Mario Vazaios
Communication Officer: Katerina Zouraris T. 6932427577
E-mail: aeongr@otenet.gr
Ticket availability for Naxos Festival
Bazeos Tower, 12th km Chora Naxos-Agiassos road. Tel. 22850 31402
Palio Vivliopoleio, Old Market Naxos Town. Tel. 22850 22512
Kitro Vallindra distillery, Chalki. Tel. 22850 31220
Café Asmari, Apiranthos. Tel. 22850 61256
Bazeos Tower, 17th-century monument, in the mainland of Naxos.
12th km of Chora Naxos-Agiassos road
Tel. +30 22850 31402