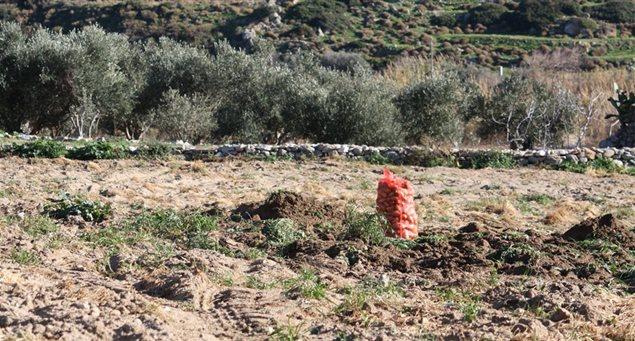 Naxos is well-known for the quality and taste of its potatoes, which are cultivated especially in the valley of Livadi.
The quantities produced in Glinado and the other villages in the valley are such that permit their export to other parts of Greece.
Cultivation of the vegetable began in 1953 with the founding by the government of the Seed Potato Center, which made Livadi the officially designated area for the production of seedlings that would be distributed to other areas of Greece.
The initiative proved such a success that the potato developed into a monoculture in the area and afforded considerable income benefits to the local population.
Naxos potatoes are readily available in shops in Glinado and widely so in the rest of Naxos and elsewhere on mainland Greece.