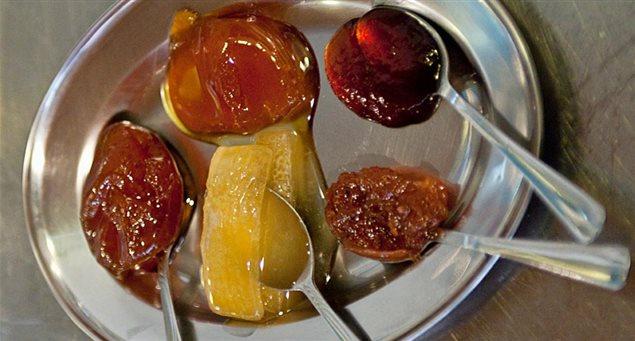 Sweets and preserves occupy a distinct place in Naxos's gastronomic constellation.
Recipes have been handed down from  mother to daughter for generations and are  prepared in the traditional way with pure  local products. A large variety of them can be  found in most villages.
One of Naxos's best-known traditional sweets is melachrino – a walnut pie containing a  small quantity of locally produced citron liqueur and usually served with kaimaki ice cream  (made from sheep's milk).
Xerotigana  (fried dumplings) is another traditional treat, offered at various fetes.
Endowed with a wide variety of fruit trees, Naxos also offers an array of spoon sweets and preserves, the most characteristic of them being the varieties of cherry, citron, quince, sour cherry and papilona (a cross fertilization  between bergamot and bitter orange), which are sold at many outlets on the island.