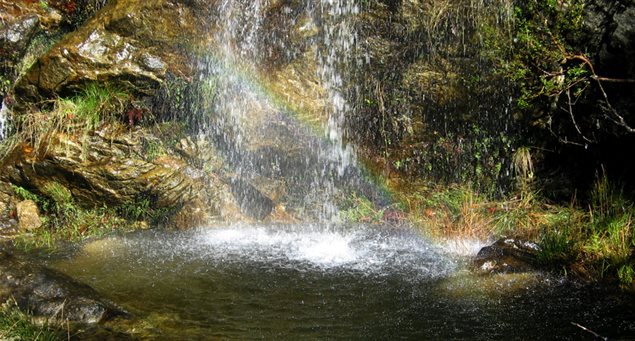 A quick look at what make Naxos' fruits and vegetables so plentiful and delicious.
Naxos is naturally blessed with ideal climatic conditions for agriculture and farming. The sun, the natural supply of water (below and above ground) and the size of the island (the largest of the Cycladic islands) are god-given gifts that have – since ancient times – afforded Naxos the title of a "self sufficient" island.
The bounty of products that are cultivated and produced on the island are testament to this: orange, lemon and citron trees in Eggares; olive and fig trees in the Tragea valley; potatoes in the plains; walnuts in Koronos; dairy products such as cheese and milk in Glinado and Galanado; bushes and shrubs of herbs in the mountains and on the hills; vineyards throughout; seafood and lots of meat too.
And those are just some of the highlights.
"Naxos's natural supply of water from wells, rivers, and winter rains, combined with the sunny dry summer climate has blessed us with the ideal environment for cultivating the land," says Vaggelis Koukouzis, an agriculturalist.
According to Vaggelis, 80% of the fruits and vegetables that are cultivated on the island are planted and grown in farming fields as opposed to greenhouses.
"The high temperatures and climate here on the Cyclades, prevents the freezing of the plants," he says.
In the summer months, fruits and vegetables to enjoy, seek out and enjoy include: tomatoes, onions, eggplant, cucumbers, greens, peppers, zucchini, cherries, strawberries, figs (August); watermelon (especially in July and August); honeydew melon; peaches; grapes (September).
In the winter, must-tastes are the oranges!
Tip: It's no surprise that in the summer, the Greek salad, known as Choriatiki (or, "village salad") is one of the most popular dishes in Greece. It is THE summer recipe because it combines some of the freshest and most seasonal ingredients available: sliced juicy tomatoes, crunchy tasteful green pepper, thinly round slices of onion, olive oil, and topped with a thick slice of feta cheese and topped with fresh oregano. On Naxos, an alternate version is served with their soft cheese, known as xinomytzithra and perhaps a few capers. Either way, it is a must! Don't forget to dip a bit of bread into the juice at the bottom of the bowl.
Enjoy!