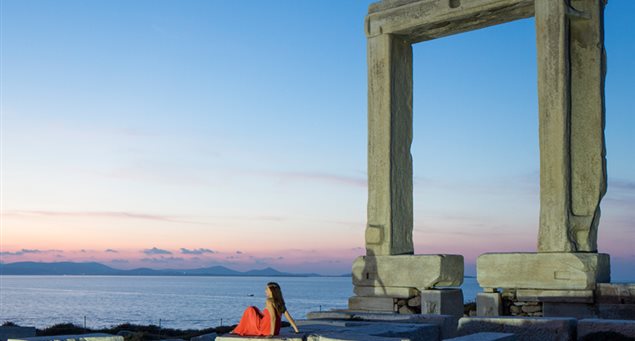 The leading British newspaper describes Naxos as the "perfect playground for a young god "
The leading British newspaper, The Telegraph, reveals the reasons why Naxos is an ideal destination for family holidays especially for British travelers through an extensive tour tribute.
Sally Peck, family trip reporter for the newspaper, notes the abundance of sandy beaches Naxos has to offer, the range of activities on land and sea, the fresh and high quality local products and the warm hospitality of the locals, as some of the "strong points "of the island for parents and children of all ages.
"Naxos is large enough to offer many marine and outdoor activities, and small enough so they are close to each other," Mrs. Peck notes. In addition, the inland villages are the perfect retreat to escape from the summer heat, and adds that "the island has 40 kilometers of hiking routes through beautiful hilly farms."
Mrs. Peck and her four-year daughter Antonia also enjoyed a sailing trip to Koufonisia, where they spent the day swimming in remote beaches and enjoyed their meal at a seaside tavern.
"The moment I sat next to ancient monuments and painted, was my absolute moment of relaxation: surrounded by the sea, the sun and the sky with just a few people around us, we were able to spent quality time with each other. This for me is a luxury when it comes to vacationing with my family … and [Naxos] is the ideal playground for a young god."
The journalist says that it is very easy to reach Naxos by air with a small child, noting that the Athens International Airport provides a free playground for younger passengers.