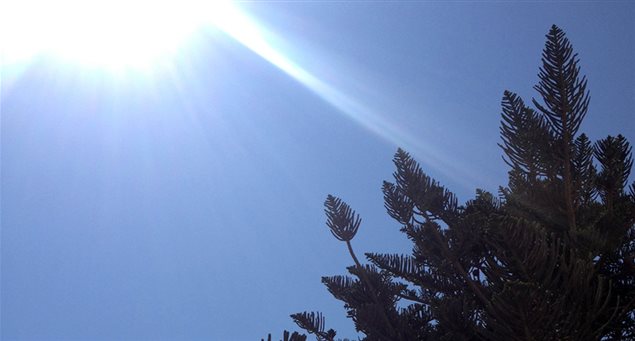 The little island city of Naxos lights up during the Christmas season, which in Greece, starts on the day of St. Nicholas, December 6th and lasts through the day of the Epiphany on January 6th.
As the Cyclades' largest island, Naxos has a lot to offer the visitor interested in a holiday experience on a Greek island.
Naxos decorates its squares and many charming villages. Local joyful cultural events are hosted throughout, offering festive and fun things to do for children of all ages. A magic village with holiday activities is featured in town, as is a brightly lit sailboat on the island's main square keeps the Christmas theme … Cycladic!
The shops dress up and the streets buzz with holiday shoppers delighting in the Christmas spirit.
Aromas of the sweets and foods of the season fill the cafes, restaurants and charming tavernas in villages, along the port and the historic Old Town, serving traditional fare and offering local wine and the spirit, raki.
On the eves of Christmas, New Year's and Epiphany, children and adults visit homes singing traditional carols.
Unique to Naxos is the celebration of the Epiphany on January 6. As a well-populated island with many villages, several communities host their own Epiphany ceremony. Of course, the main event happens at the main port.  However, parishioners at other churches may witness and/or partake in the retrieving of the cross at the communities at the seaside ports and churches near Moutsouna and Apollonas, for example.
The Foods of Christmas on Naxos
Like many religious holidays in Greece, a period of fasting comes before Christmas.
On Naxos, the traditional fast before Christmas starts on November 14, the day of St. Phillip.  In tune with the wine harvest season, many villages on that day choose to open their "new wine" fresh from the barrel and feast before the 40 day traditional fast that begins the following day.
On Christmas day it is customary to eat chicken, rooster or pork.
On New Year's Eve homemakers prepare the vasilopita the traditional good luck sweet bread that is shared amongst all guests on New Year's Day.
In the village of Apiranthos, on New Year's Eve, the serving and preparation of the traditional koukoulamaeria, is customary. A slow-cooked bean dish made with corn, beans, and wheat, it holds many interesting tales. According to legend, the wife of St. Basil invented this dish. Waiting patiently for her husband to return from his trip she chose to make this dish as it took some take some time to prepare. The dish is supposed to bring good luck for the New Year.
The main course on New Year's Day is usually the very traditional Cycladic rosto a dish made with pork, which according to legend, is also considered to bring good luck.