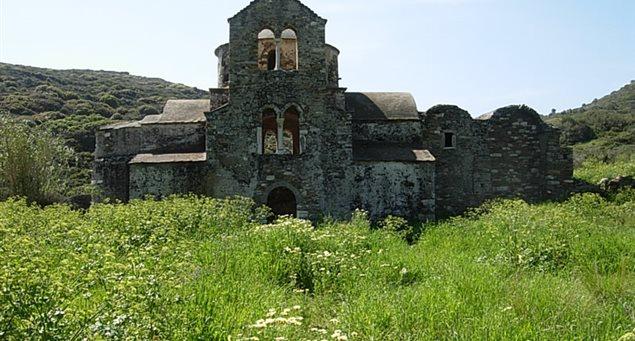 The lush valley of Potamia on Naxos hosts the Byzantine chapel of Agios Mamas –patron saint of shepherds. Also known by the name of Theoskepasti, the 10th century chapel is one of the island's oldest and was most likely built on the foundations of an early Christian church.
It is cruciform and of considerable architectural and archaeological interest, with noteworthy sculptures and frescoes inside.
Agios Mamas was originally a Greek Orthodox cathedral and was converted into a Catholic church by the Frankish conquerors in 1207. It is accessed via a footpath starting at the village of Potamia.