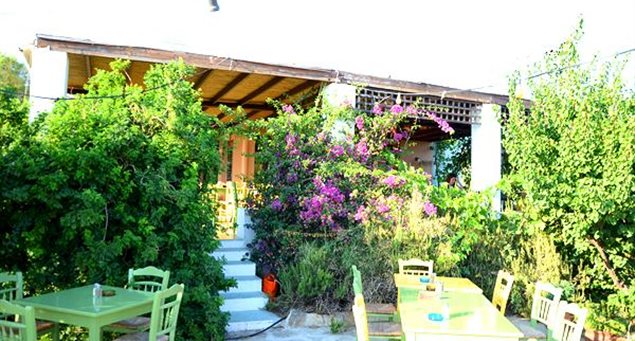 Axiotissa is situated on the road to the beautiful beach of Kastraki, in Naxos. There, in a pleasant and friendly environment we await to welcome you and make sure you enjoy the food and maximize satisfaction/pleasure from it.
With traditional recipes and fresh, mainly local ingredients and raw materials, we create the infamous dishes that have gained many awards and have been distinguished for their excellence both in local and national level.
The essential beginnings of any attempt at cooking should be the combination of fresh, pure and quality ingredients.
Naxos has a rich trandition in the production of excellent agricultural produce.
Our desire is to bring out the simplicity and purity of local greek cuisine, which allows visitors to savor flavors lost in homogeneity of modern times.
Kastraki, Naxos
Tel.: 22850 75107
https://el-gr.facebook.com/Axiotissa