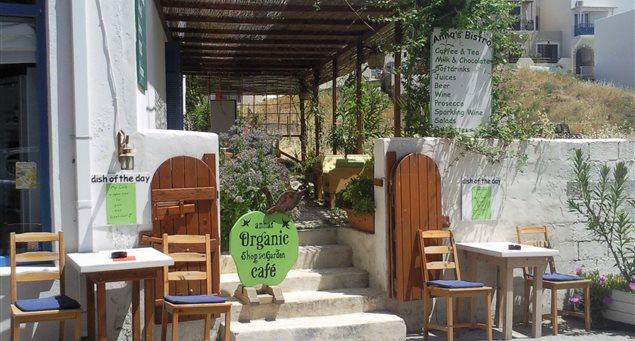 Our shop is the only business on Naxos, which offers exclusively organic food.
Here you get everything for your special diet. Fresh fruits and vegetables, dairy products, vegetarian food, soy products and gluten-free food. We can order for you products according to your special needs and offer you our advice.
In our garden-café you can taste all organic products, which you can find at our store. For breakfast there is a great variety of products such as eggs, ham and cheese, vegetarian sandwich spread, muesli and cornflakes. .
For lunch and dinner we offer Greek appetizers, salads and small dishes. We also serve a great variety of cakes and pies such as gluten-free cakes and vegetarian pies.
Throughout the year
From 9 am – 2 pm
Paparigopoulou St.
Tel.: 22850 26774
anna.john0@gmail.com