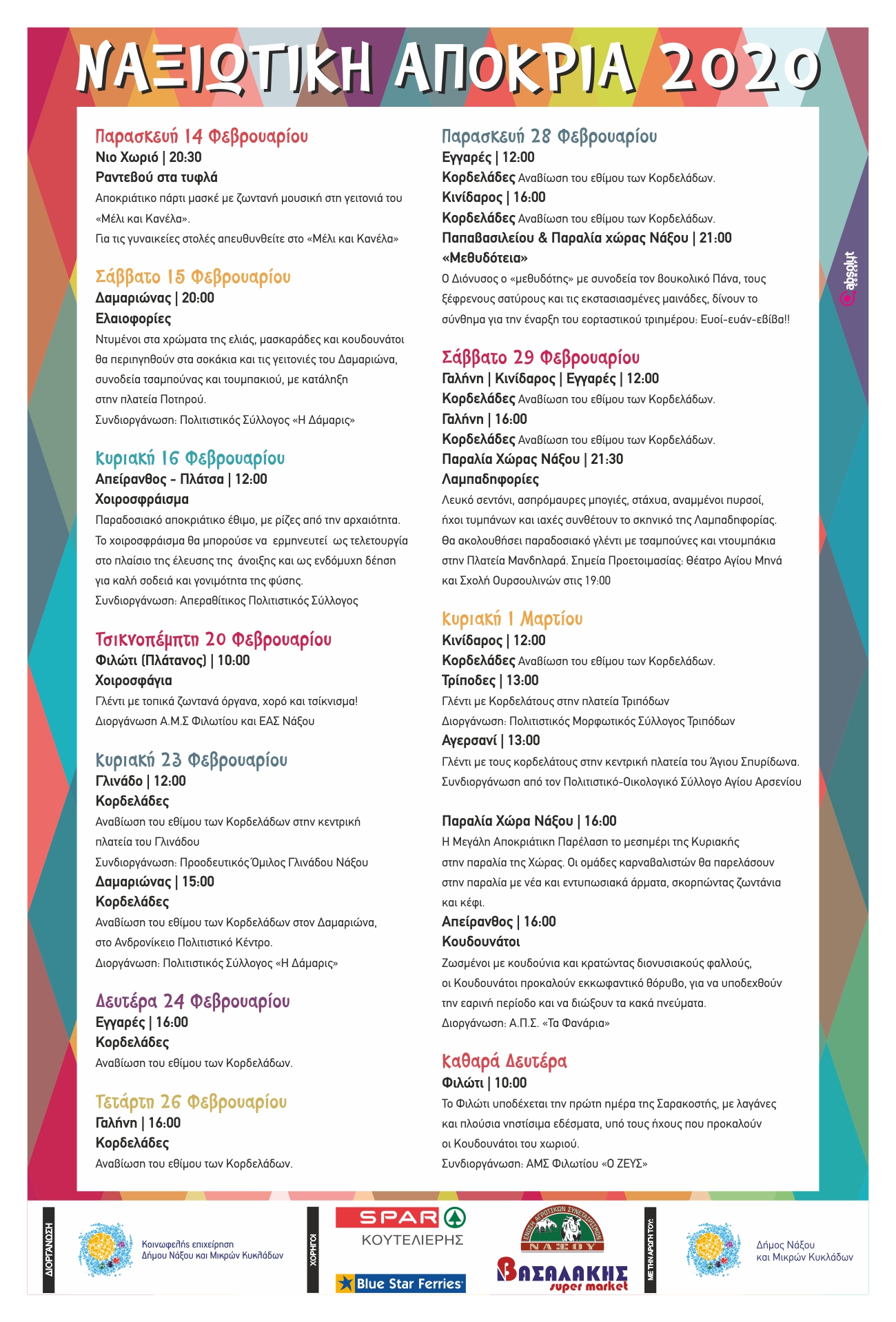 Naxos organizes one of the biggest carnival events in Greece, a program of events that encompasses and highlights the rich and unique cultural heritage of the island! Join in the fun!
Friday the 28th of February|Papavassileiou & Beach of Naxos Chora |21:00
«Methydoteia»: Dionysus accompanied by the bucolic god Pan, the uncontrollable satyrs and raving maenads will give us the signal to begin the 3-day festivities!!!
Saturday the 29th of February| Torchlight Parades| Chora, Naxos – Beach | |21:30
White sheets, black and white paint, wheat, torchlights, the sound of kettledrums and cries set the scene for the Torchlight Parades. Join us at the Ursuline School and at the Lyceum of Naxos at 19.00 and take part in the lively parade. After the parade, a traditional festivity will take place at the square of Mandilaras accompanied by traditional instruments.
Sunday 1st of March| Grand Carnival Parade |Beach, Chora, Naxos | 16:00
The Grand Parade will take place on Sunday noon at the Chora beach. Groups of carnival-goers will parade in new and impressive floats, bringing joy and happiness to the visitors and spectators of the parade.