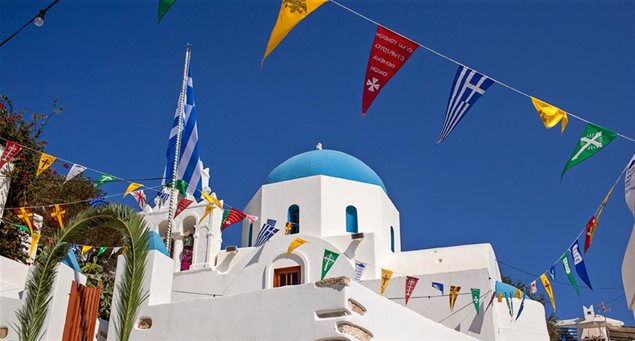 The church of Timios Stavros on Donoussa, is a frugally designed, whitewashed church, with a blue dome and elaborate bell stand, in the center of the island's main settlement, Stavros.

It was built in 1902 to replace an older church situated lower down on the hill and destroyed completely by storm.
According to legend, only the icon of the Cross (Stavros) was saved then and was found by fishermen on a beach on the island of Amorgos, many miles to the east.
The church celebrates on September 14 and a big feast is held on the eve.