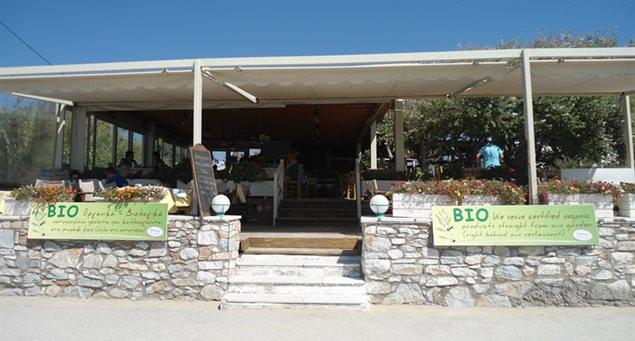 Visiting Naxos is not only about its amazing landscapes: it can result in the ultimate taste experience!
This is the side of Naxian hospitality that Niko, his son George and their friendly staff have been taking care of at Faros Restaurant in the last 30 years.
In their place, history mingles with quality and new tastes, with an eye, though, on traditional tastes that must remain untouched. All their products are grown biologically, checked and certified by the legally recognized organization of QWAYS. Niko himself grows his products with patience and passion on the land right behind the restaurant.
Faros Restaurant is undoubtedly THE choice for those who love fresh fish. If you don't go for that (and you are missing something then!) you can enjoy traditional Greek recipes and the recently added Italian flavours!
All the year
From 9.00am until night
Agia Anna
22850 41000, 22850 41111
naxosfaros@gmail.com
http://www.farostouxiou.gr