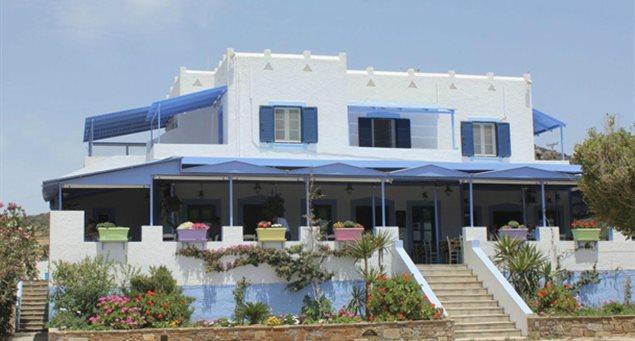 The restaurant Psili Ammos in Pyrgaki, from 1992 up to today is one from the best restaurants of Naxos, because of its traditional cuisine.
The Moustakis family driven by their friendly disposition and their love for their birthplace prepare everyday dishes and procure the fresh fish for their guests. For our recipes, we use the freshest ingredients. All meat as well as vegetables are of our own produce and they guarantee the best result and the best publicity for us.
You may visit us all day long to enjoy your meal in a homey atmosphere by the sea and the rare cedars.
Pyrgaki, Naxos
Tel.: (+30) 22850 75351
info@pirgaki.gr
http://www.pirgaki.gr/
https://www.facebook.com/pages/PSILI-AMMOS-STUDIOS-RESTAURANT-PYRGAKI-NAXOS/247355168655829