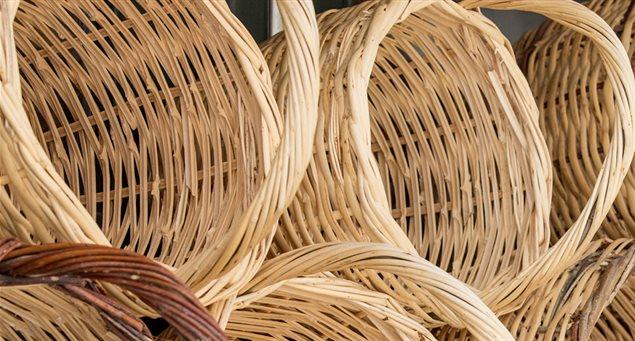 Naxos has a rich history of folk art that continues today, as it's traditions are handed down generation to generation through the centuries.
Whether in the narrow alleys of the old town, or in the villages and the farming  communities of the countryside, a  broad variety of folk art is waiting to be  discovered.
Over the centuries the island hosted renowned masters of artistic creation,  self-taught artists that became grand tutors of the younger generations.
The secrets of art were passed from mother to daughter, from father to  son, from craftsman to apprentice, continuously enriched with new perceptions.
Old embroidery items dating back many generations are now works of art.
Vocations such as those of weaver, embroiderer, mason, painter, silversmith goldsmith, stone and wood carver, potter  and basket weaver flourished on  Naxos and, although many of them are  disappearing, they have left behind an  invaluable wealth of knowledge about folk art.
The beautiful fabrics from Apiranthos,  Moni and other upland villages; the wood carvings and pottery, traditional  small furniture, tools and hand-made  jewelry are only a few examples of local  handicrafts.