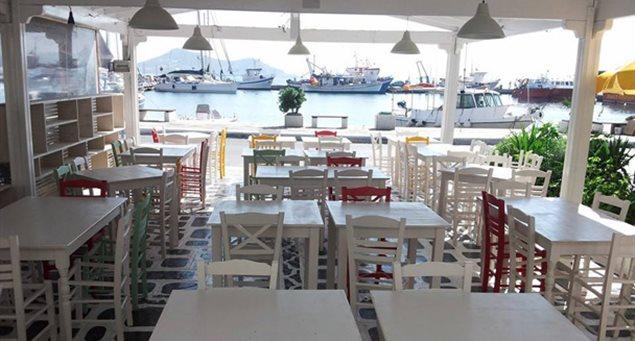 If you like the traditional Mediterranean cuisine then you definitely must visit the tavern Geomilo. It is located on the seaside of Chora and the friendly staff awaits you with pleasure to introduce you to the finest delicacies of Naxos.
The one and only cook, Mrs Athena is responsible for the traditional homemade dishes while all the recipes and ingredients are local. You can enjoy stuffed tomatoes, mousaka and codfish with skordalia (garlic puree) in a totally island environment. Also, it is worth trying the dish "Kleftiko of Za" with lamp from the mountains, the yummy recipe with fried feta cheese wrapped with kataifi foil and served with honey and black sesame of Naxos.
Geomilo offers quality dishes for those who enjoy eating excellent food. The tavern is just the occasion to visit Naxos!
Good Appetite!
Beach Chora, Naxos
Tel.: (+30) 22850 27175
https://el-gr.facebook.com/www.geomilo.gr