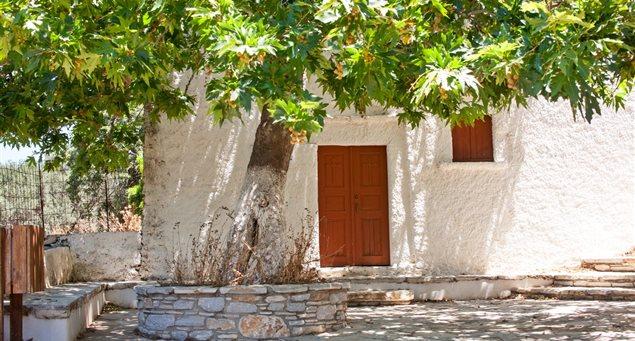 In recent years, an increasing number of people, including foreigners, have chosen to build their holiday homes in Monitsia –a pretty village with few permanent residents but still flowered courtyards, set amidst the olive groves and the lush vegetation of the Tragea valley.
Monitsia was mainly a potters' village in times past and Capuchin friars once founded the first school on Naxos outside main town Chora.
A number of pretty Byzantine churches still stand in the area, such as the impressive basilica without a dome of Ai Sideros –in the upper neighborhood of Rachi- and Panagia Rachidiotissa, Agios Antonios and Ai Nikolas at short distances outside the village.
Inside the village is the restored church of Agios Vassilios.