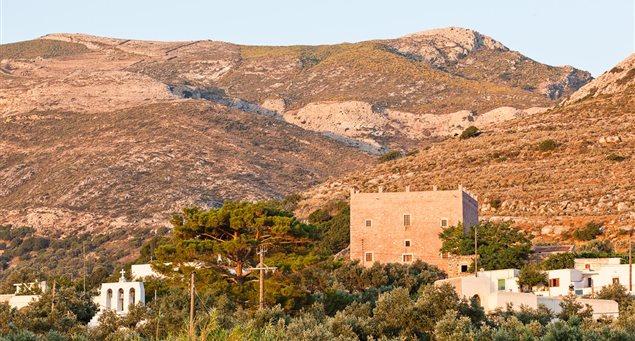 A pretty village in the Tragea valley, about halfway on the road connecting the villages Chalki and Filoti, with wonderful gardens and cool courtyards, the village of Kerami has experienced a revival in recent years, with a rough doubling in the number of houses and a marked presence of young people. The heart of the village beats around the parish church of Agios Taxiarchis where many attractive cafes and tavernas are found.
The 18th century Markopolitis–Kalavros tower house in the center of the village impresses with its architecture and size.
Other important sights are the Byzantine churches of Agios Ioannis (13th century) — hidden amongst the olive groves next to the main road — and of the architecturally rare Agii Apostoli in the nearby hamlet of Metochi, which is now abandoned but still worth visiting to see the old houses and the remains of a tower house — once said to house an old Ottoman court.