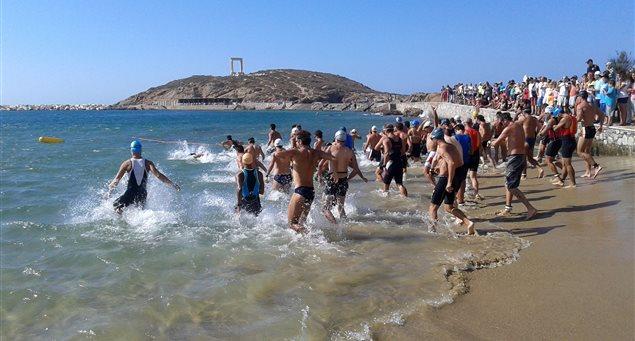 The annual Naxathlon is organized on Naxos every August for triathletes who compete over three stages and respective disciplines – open water swimming, cycling, and running.
The event draws exceptional competitors who have competed with distinction both in Greece and abroad.
The event gets the adrenaline pumping for both participants and spectators, including visitors to the island during the summer season.